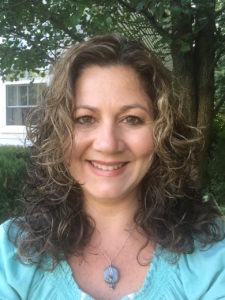 A graduate from the Center for Natural Wellness in Albany, I bring a wealth of knowledge of the body and strongly believe in its innate ability to heal itself when in a relaxed state.
My calling to this profession came as the result of my personal experience, as massage played an important role in my own healing and recovery. It has become my lifelong passion to take what I have learned and integrate it into my massage practice as a way to help others find their own sense of peace and relaxation in their bodies.I've learned first hand that massage can help to integrate the body, mind, and spirit, release pain and stress, and promote overall health and relaxation.
I am NYS licensed as well as nationally certified to offer massage in most states in the U.S. In addition, I am certified in Reiki levels I, II, and III and continue to be a committed member of the American Massage Therapy Association.  I am most recently certified in oncology massage, and grateful to be able to meet the unique needs of people with cancer or survivors who are in remission. With complete gratitude, I spend every Tuesday at the C.R.Wood Cancer Center at Glens Falls Hospital offering oncology massage and Reiki to hospital in-patients, out-patients, and survivors who are in remission.
My private practice is spent most of time at my wonderful office space located in Halfmoon, NY at Halfmoon Massage.  A smaller part of my massage and energy healing practice is offered at my inviting home office in Wilton, NY .  It would be my privilege to offer you a wide array of modalities including Oncology Massage, Swedish, Shiatsu, Deep Tissue, Myofascial, Pregnancy, Chair and Reiki. I look forward to working with you as we tailor each session to your specific needs.
To read what my customers are saying visit my reviews page.